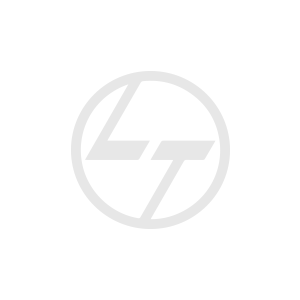 Transportation
Infrastructure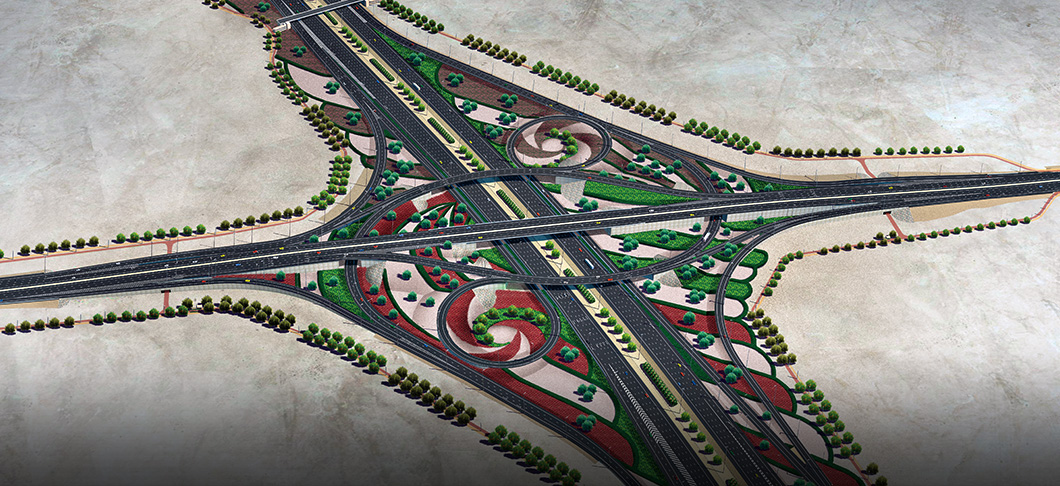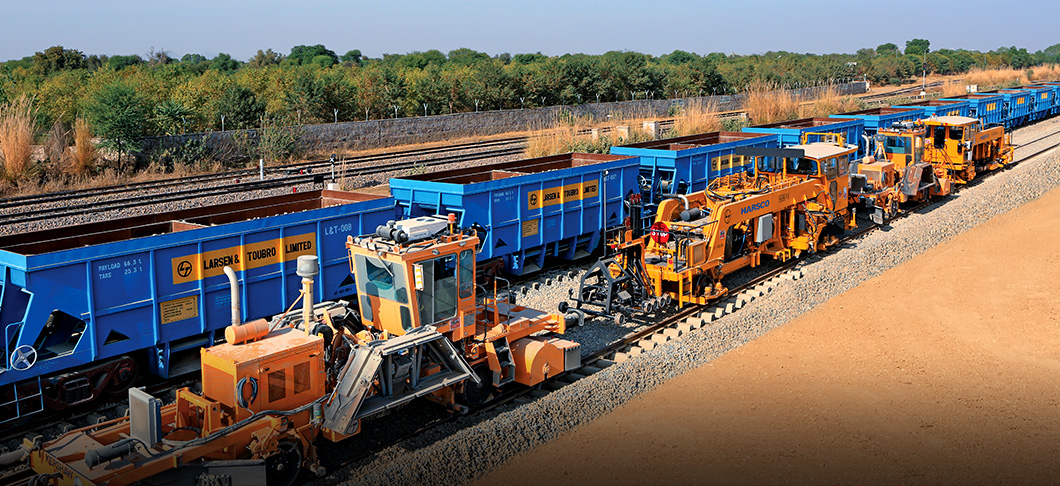 Infrastructure – especially transport infrastructure – meets a critical economic need as a value multiplier. It also fulfils the social need for facilitating transport, bridging distances and connecting people. The Transportation Infrastructure business vertical of L&T Construction offers EPC solutions for Roads, Runways (Airside Infrastructure) & Elevated Corridors (RREC), Railways Construction, Railway Systems & International Infrastructure, delivering results through expertise in project management, engineering design and construction management. It is supported by Engineering Design Centres in Mumbai, Faridabad and Chennai, an Offshore Engineering Centre in Mumbai which caters to international projects, and a Competency Development Centre at Kancheepuram, near Chennai.
New Orders:
Major orders received by the business are:
CP 204 - EDFC, Mughal Sarai-New Bhaupur Electrical package-204 (417 RKM)
CTP -14 - WDFC, CTP -14: Dadri-Rewari Civil & Systems (OHE + S&T) works (128 rkm) – the largest composite package ever awarded by the Indian Railways
Extension of the Tripoli Road and improvements to the Algeria Road (83 km)
Four-laning of the Wadpale-Bhogaon sector (40 km)
Two-laning of the Helwak-Karad sector (48 km)
Marquee Projects Commissioned
6 - lane Unnao-Lucknow Expressway (63 km)
4 - lane Sambalpur-Rourkela Road Project (163 km)
4 - lane Sangareddy Road Project (143 km)
Vriddhachalam-Ariyalur doubling project (52 rkm)
Gr.149 Barauni-Katihar railway electrification project (437 tkm)
Bina-Ganjbasoda 3rd line project (52 tkm)
Villupuram-Vriddhachalam doubling project (62 tkm)
Two Kanaktora-Jharsuguda Road Projects (68 km)
Special Initiatives
In this fast-paced market, technology is the key to achieving operational excellence. Much focus has been laid on developing and implementing digital solutions to achieve better visibility for quicker and better decision-making. A host of solutions – such as GPS-based P&M (Plant & Machinery) monitoring, mobilebased daily work progress monitoring and geospatial services like photogrammetry and LiDAR (Light Detection & Ranging) – are being used for better asset management, project monitoring, material & resource management. Sensors automate functions in order to improve productivity, and the addition of specialised P&M to the fleet improve execution processes and quality. On the international front, the business is exploring new markets, such as Bangladesh and Mauritius through business tie-ups with international consortium partners to pre-qualify for mega projects in these countries. Various other strategic initiatives have been undertaken to strengthen procurement, asset management and cost control teams and enable them to provide immediate onshore support to projects.
10363 lkm of roads completed in India and the Gulf and 8485 lkm of ongoing projects
40 lkm of elevated corridors completed and 87 lkm of ongoing projects in both domestic and international markets
3.76 mn sq.m of completed airport runways and 3.73 mn sq.m runway projects in progress
1097 tkm of tracks completed and 3826 tkm track works in progress
9287 tkm of railway electrification completed and 4755 tkm in progress
2433 tkm of track works, 4254 tkm of electrification, 1433 tkm of S&T works are in progress in DFCC