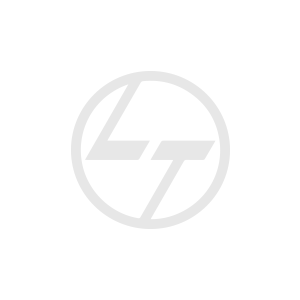 Transportation
Infrastructure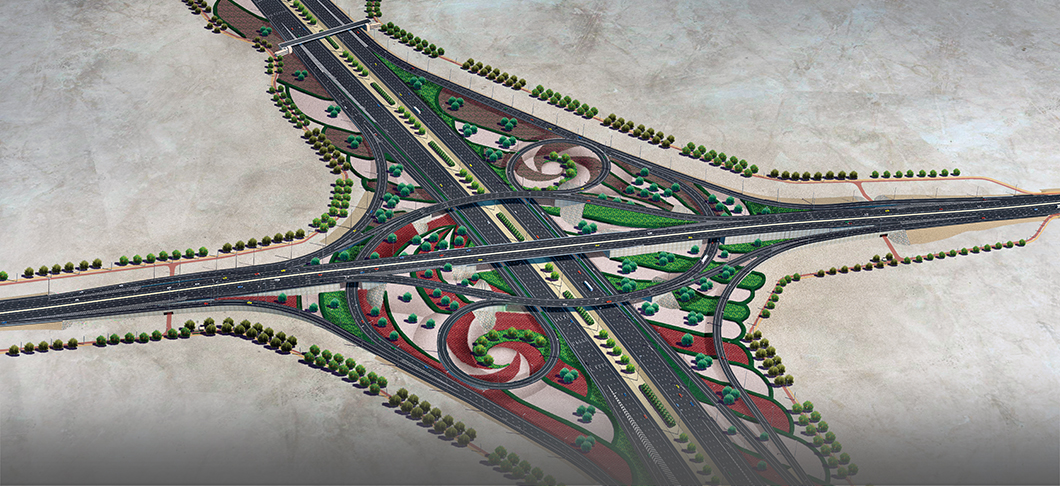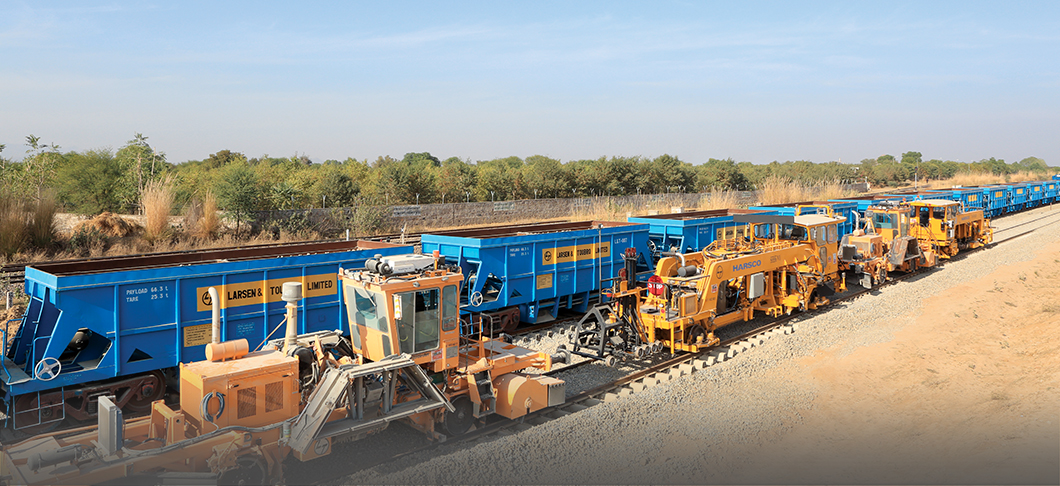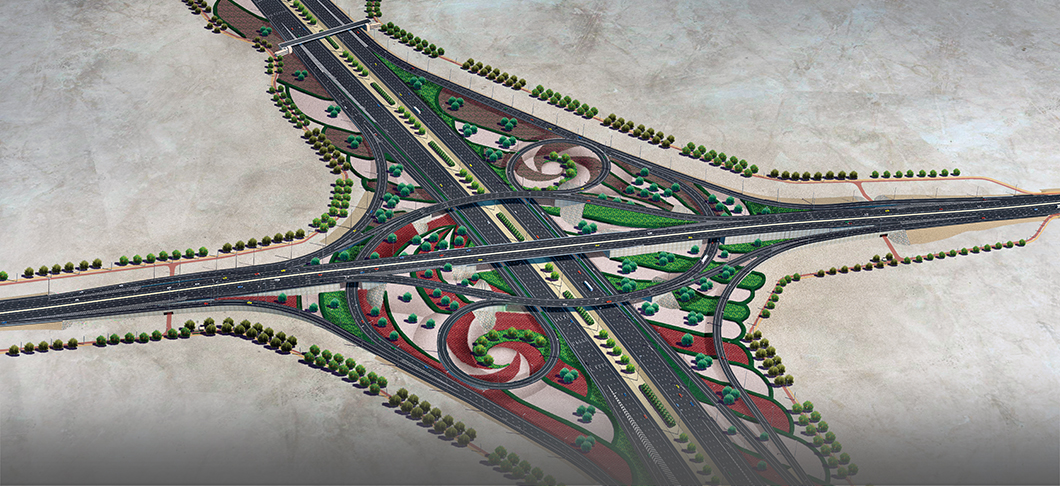 Infrastructure – especially transport infrastructure – meets a critical economic need as a value multiplier. It also fulfills the social need for facilitating transport, connecting people and bridging distances. The Transportation Infrastructure business vertical of L&T Construction offers EPC services for Roads, Runways (Airside Infrastructure) & Elevated Corridors (RREC), Railways Construction, Railway Systems & International Infrastructure, delivering results through expertise in project management, engineering design and construction management. Holding it in good stead are Engineering Design Centres in Mumbai, Faridabad and Chennai, an Offshore Engineering Centre in Mumbai which caters to international projects, and a Competency Development Centre at Kancheepuram, near Chennai.
New Orders:
Major orders received by the business are:
Road from Kanyakumari to Mukkola, 87 km, from NHAI (in 3 packages)
4-Lane road from Yadgiri to Warangal, 96 km
Addahole to Bantawal Road Project, 63 km
Development of road infrastructure for Dholera smart city from Dholera DMIC
DFCC – CTP 3R, for laying of tracks from Iqbalgarh-Vadodara for 725 Tkm
Electrification from Vadodara to JNPT - EMP 16 of 897 Tkm
Signaling & Telecommunications from DFCCIL for Vadodara to JNPT (STP 17) of 897 Rkm
Riyadh Metro Line 1&2 – Track Works for 152 Tkm
Chandigarh-Kharar Elevated Corridor, 10 km
Simga-Saragaon Road Project, 42 km
Marquee Projects Commissioned:
Hosur-Krishnagiri Road Project, 6-lane, 60 km highway in Tamil Nadu
Kandla-Mundra Road Project, 4-lane highway in Gujarat, 71 km
Samakhiali-Gandhidham 6-lane highway in Gujarat, 56 km
Manmad-Rahuri-Daund Railway Electrification Project, 334 Tkm
Rajpura Composite Works Project, 48 Tkm
DMRC CE07 Line 2 & 6 OHE, 37 km
KMDA 4 ROBs and flyover, 3.4 km, in Kolkata
Chennai Metro, Stage 1 Track works, 38 km
Significant initiatives:
The thrust of the business continued to be on operational excellence through digitalisation of equipment for quality improvement, timely completion, cost-optimisation, efficient resource utilisation and enhancement of safety measures by adopting improved engineering models i.e., Inclinometers, Compactometers, GPS system and LIDAR surveys, etc. On the international front, the business is exploring new markets such as East Africa and Kuwait through business tie-ups with local and international consortium partners for pre-qualification for mega projects in the GCC countries. Various other strategic initiatives have also been undertaken to strengthen procurement, asset management and cost control teams to provide immediate onshore support to projects.
9,985 Lkm of roads completed in India and the Gulf and 8152 Lkm of ongoing projects
40 Lkm of elevated corridors completed and 87 Lkm of ongoing projects in both domestic and international markets
3.76 mn sq.m of completed airport runways and 3.73 mn sq.m runway projects in progress
840 Tkm of tracks completed and 3141 Tkm track works in progress
8354 Tkm of railway electrification completed and 4807 Tkm in progress
Signalling and telecommunication at 86 stations completed, with 51 stations in progress
30 traction substations completed and 44 projects in progress
2125 Tkm of track works, 3897 Tkm of electrification and 422 Rkm of S&T works ongoing in DFCC